Welcome to Leafields Dog Retreat

Day Care – Boarding Rated 5 star by Stafford Borough Council

Treat your dog to a fabulous break, while you relax knowing your dog is enjoying a magical adventure.
Welcome to Leafields Dog Retreat – Day Care – Boarding Rated 5 star by Stafford Borough Council
Welcome to Leafields Dog Retreat – Day Care – Boarding in Uttoxeter
Based in Lower Loxley on the A518, 3 miles from Uttoxeter, Leafields is a family owned business, ideally situated for commuters or tourists visiting such places as Alton Towers, Uttoxeter Race Course & the Peak District….
If you are looking for dog kennels Uttoxeter, dog day care near Alton Towers we would love to hear from you.

Leafields offers both a day care and home boarding experience, as a superior alternative to kennels, providing:

  Freedom to roam, rest & play

  Proper off lead exercise

  Socialisation with other dog friends

  Home from home comfort and love

  Personalisation on request
Your dog(s) could be spending their holiday with us playing, exploring and resting with their friends in our beautiful paddocks, whereby supervised freedom is our ultimate goal. We now also provide a full dog grooming service.
For more detailed information we would love to hear from you.
Do give us a call on 07961 819 598 or email hello@leafields.co.uk
Please note, this environment will only suit friendly and social dogs, whom are fully vaccinated.
Leafield Dog Retreat in Uttoxeter provides a superb location and facilities to care for your dog when you are at work, away for a day out or for any reason!
Leafields superb home boarding experience is a superior alternative to kennels, offering freedom to roam, rest, play & socialise.
Leafields Dog Retreat offers both a day care and a home boarding experience as a superior alternative to kennels.
Answering your questions. We want you to feel totally happy whilst your best friend boards with us.
We love our dog guests and getting great reviews from their owners really makes our day.
We've received some lovely feedback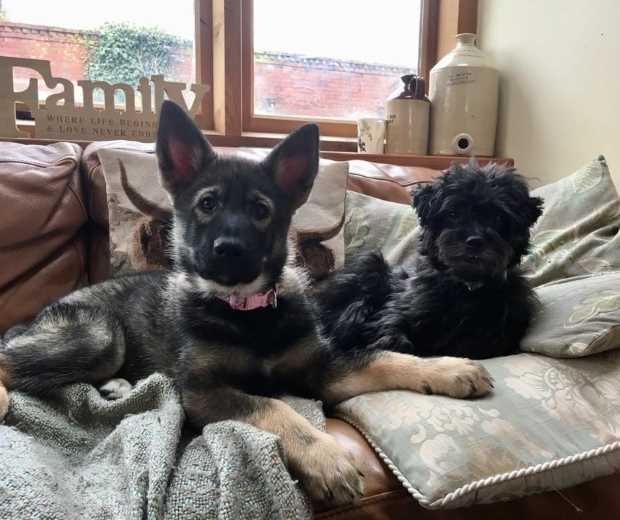 "Thank you Claire, we have enjoyed the most fabulous time at your doggie retreat today. We especially enjoyed the freedom to play off the lead in a safe and welcoming environment. We also met some very friendly new friends too.
Hope to visit you again soon, Meda & Monty."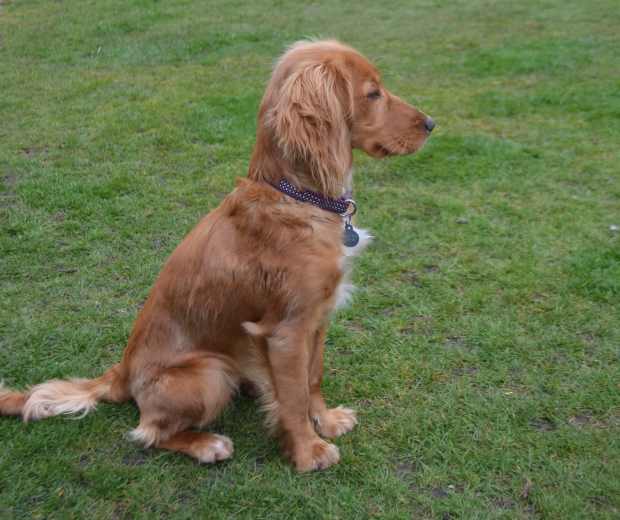 "I highly recommend Leafields dog retreat as a professional, caring and dog loving home from home holiday for dogs. My six month old cocker spaniel thrives when she spends time with Claire. The service and amenities are very impressive, I know my dog is being looked after and she always comes home looking healthy and happy."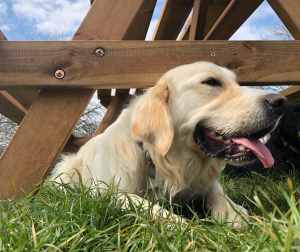 "We were slightly apprehensive about leaving our young puppy for the first time whilst we went abroad on holiday but after an initial meeting with Claire I was completely reassured that Merlin would be extremely well cared for. Claire has given so much thought to her provision that she can provide high quality care and supervision for the range of dogs who may be residing at Leafields. Both outdoor and indoor spaces are safe, clean and stimulating or restful. Merlin returned to us after a week a very contented and rather exhausted puppy….a bit like a child going on a school residential! He such a great time with lots of new doggy friends, which is so important for his socialisation too. Thank you to all the Ball family for making him so welcome. Melanie Gear."

Your dog can have a holiday! If you don't fancy putting your dog in kennels, we offer a home to home experience, where they are given freedom to socialise, play and be treated as part of the family.